Highlights of Vietnam
11 Days, 1 Country. Experience the very best exotic Vietnam has to offer, from Ha Long Bay to Ho Chi Minh City.
Our Price Match Guarantee promises you the lowest prices for our tours - guaranteed!
Show us the lower price and we'll match it!
Photos of the Tour
Summary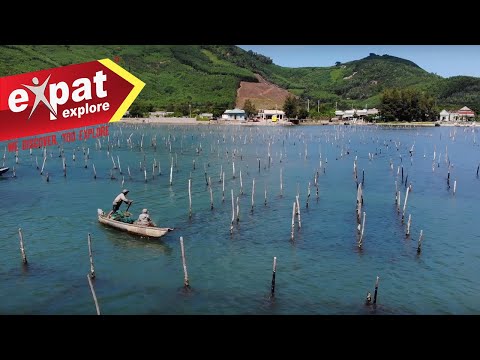 This 11-day Vietnam holiday package will show you all the hidden gems and must-see marvels. Sail through the picture-perfect towering limestone islands of Ha Long Bay. Experience the hidden depths of the Cu Chi Tunnels. Wander through the bustling Cai Rang floating market. Taste the vibrant food, encounter the inspiring customs and immerse yourself in a fascinating culture that will leave you wanting more.
Accommodation
We use a variety of hotels in each destination, so you may stay in a hotel different to that listed here. Hotels are selected closer to departure date; you will receive a confirmed list one week prior to your departure date.
Expand all
Accommodation in Hanoi
Kuretakeso Hote
Kuretakeso Hote
Accommodation in Ha Long Bay
Golden Cruise
Golden Cruise
Accommodation in Hue
Romance Hotel
Romance Hotel
Accommodation in Hoi An
Le Pavillon Hoi An Boutique
Le Pavillon Hoi An Boutique
Accommodation in Can Tho
West Can Tho
Accommodation in Ho Chi Minh City/Saigon
Asian Ruby Select
Asian Ruby Select
Itinerary
Start Point
Kuretakeso Hotel84 Thợ Nhuộm, Trần Hưng Đạo, Hoàn Kiếm, Hà Nội, Vietnam
15:00-17:00 hrs
End Point
Asian Ruby Select hotel122 Bùi Thị Xuân, Phường Phạm Ngũ Lão, Quận 1, Hồ Chí Minh 700000, Vietnam
10:00 hrs
You've arrived in Vietnam! Check-in at your hotel and take some time to explore the bustling centre of Hanoi. There are plenty of stores and market stalls to peruse, and the city is also known for its nightlife and street food. Meet up with your tour leader and other travellers at the hotel in the afternoon.
Breakfast:
Lunch:
Dinner:
Your full-day sightseeing tour of Hanoi starts with a visit to the Ho Chi Minh Complex. This is the current resting place of Ho Chi Minh, known as the father of modern-day Vietnam. Discover the Ho Chi Minh Mausoleum, One Pillar Pagoda, Presidential Palace and unusual Stilt House. The Temple of Literature will be your next stop. Constructed in 1070 in honour of Confucius, it served as the country's first university. Then it's onto the Vietnam Museum of Ethnology. Here, you can get an insider perspective on the lifestyles and customs of the 54 official ethnic groups that call Vietnam home. Hoan Kiem Lake and the island-bound Ngoc Son Temple will be the last stop for the day. 
Breakfast:
Lunch:
Dinner:
Day 3:
Hanoi - Ha Long Bay
Embark on a cruise to iconic Ha Long Bay. Enjoy a traditional lunch on board while cruising through the beautiful canals. The first stop in Ha Long Bay is Sung Sot Cave. Return to the ship to enjoy happy hour at sunset and learn more about Vietnamese cuisine during a live cooking demonstration. Dinner is served aboard the ship, after which you can relax on the top deck, try your hand at squid fishing or watch an Indochina movie before turning in for the night. 
Please note: Cruise itineraries and schedules are subject to change without pre-notice depending on the weather and operating conditions.
Breakfast:
Lunch:
Dinner:
Day 4:
Cat Ba island - Hanoi - flight to Hue
Wake up in Ha Long Bay and start your day with a refreshing Tai Chi lesson on the sundeck. After breakfast, hop onto a bamboo boat with a local and explore Luon Cave. Enjoy lunch before embarking to Hanoi for a flight down to Hue.
Breakfast:
Lunch:
Dinner:
The city of Hue served as the centre of politics, culture and religion of unified Vietnam up until 1945. The famous 80 km-long Perfume River winds its way through the city centre. Cruising its length is a great way to see the city's main sights. This includes the well-known Thien Mu Pagoda, Imperial Citadel and the Royal Mausoleum of Emperor Tu Duc. The rest of the day is yours to explore Dong Ba Market at your leisure.
Breakfast:
Lunch:
Dinner:
Day 6:
Hue - Da Nang - Hoi An
Hop aboard the coach for a scenic drive along the coast from Hue to Hoi An. Stop along the way to drink in the beauty of the Marble Mountains topped with striking pagodas on each summit. Disembark in Hoi An and take the afternoon to explore the lovely coastal city at your leisure.
Breakfast:
Lunch:
Dinner:
Day 7:
Hoi An ancient town - Afternoon free at leisure
The ancient town of Hoi An boasts many historic sites. Encounter the Japanese Covered Bridge Pagoda and explore the pretty city streets. Visit the Sa Huynh Culture Museum to learn more about the innovative civilisation who established the port. See the Tran Family ancestral worship chapel in person. Learn about lantern-making up close and visit Phuoc Kien Assembly Hall, which honours the Goddess of the Sea. Take the afternoon to explore at your own pace. 
Breakfast:
Lunch:
Dinner:
Day 8:
Hoi An - Da Nang - Flight to Can Tho
Enjoy free time to visit the beach or do the last bit of wandering around Hoi An before embarking to Da Nang Airport. Board a flight to Can Tho, in the Mekong Delta region. The city is home to vast canal networks and floating markets. Use your free time this afternoon to visit the iconic Binh Thuy Ancient House. The century-old home has some marvellous architectural idiosyncrasies.
Breakfast:
Lunch:
Dinner:
Day 9:
Cai Rang Floating Market - Ho Chi Minh/Saigon
Hop aboard a boat at the Ninh Kieu boat station. Cruise along the busy Can Tho waterway to Cai Rang floating market. This is the ideal place to shop for keepsakes and get some excellent photos. Next up, explore the lively An Binh indoor market. Then it's onto Rau Ram canal for a walking tour and a visit to a rice noodle workshop. Visit a Ba Cong tropical fruit garden where a local family will teach you about cultivation methods, before heading to Ho Chi Minh, where we will spend the night.
Breakfast:
Lunch:
Dinner:
Day 10:
Cu Chi Tunnels - Ho Chi Minh/Saigon City Tour
The Vietnam/American War played a large role in shaping Vietnam we know today. Pay homage to this tumultuous history by visiting the Cu Chi Tunnels. These tunnels acted as the refuge of guerilla fighters during the war. Explore Saigon/Ho Chi Minh City. Iconic sights include the Notre Dame Cathedral, Post Office and the Presidential Palace. Wander the Ben Thanh Market and seek out souvenirs as dusk descends.
Breakfast:
Lunch:
Dinner:
Day 11:
Ho Chi Minh/Saigon - End of tour
Your Vietnamese tour has come to an end. Exchange contact details with your fellow travellers and enjoy your last day in Ho Chi Minh City before you head home.
Breakfast:
Lunch:
Dinner:
Optionals
Transfers
Book your airport transfers with Expat Explore
Accommodation
Want to spend some time in your tour departure location? We offer pre-tour accommodation!
Guaranteed departures
- you won't miss your holiday!
All our tours are guaranteed to depart, so you never have to worry about your tour being cancelled at the last minute.
Dates & Prices
You've found your ideal tour, now you just need to find the ideal date. Take a look at your options below:
View all dates
Question?
Or call
Please complete the form and we will be in contact with you about this tour!
Have a question?
Expand all
Be the first to know.
Get the latest on new tours, exclusive offers, travel tips & more!
VC1L