Ukraine, Moldova & Romania
Soak up the culture, tastes, sights and sounds of three fascinating countries in eastern Europe
Our Price Match Guarantee promises you the lowest prices for our tours - guaranteed!
Show us the lower price and we'll match it!
Photos of the Tour
Summary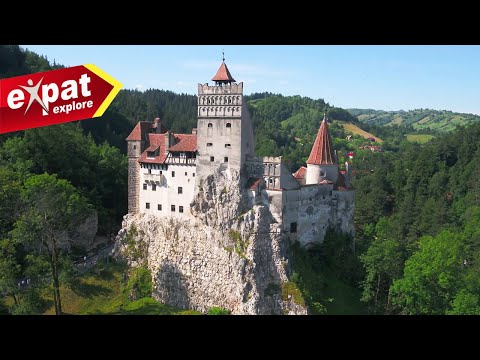 Welcome to a travel experience to the exotic eastern reaches of Europe. Meet in Kiev and discover Ukraine's incredible capital. Discover the pristine shores of the Black Sea and the port town of Odessa. Head off the grid to the least-visited corner of Moldova, the independent state of Transnistria. Be charmed by the Moldovan capital of Chisinau. Try authentic Moldovan wine in the world's second-largest wine cellar! Finish off with an unforgettable exploration in Romania as you set foot in Iasi and Bucharest, the 'Little Paris of Eastern Europe'. This is a tour that is as entrancing as it is captivating and charming. 
Accommodation
We use a variety of hotels in each destination, so you may stay in a hotel different to that listed here. Hotels are selected closer to departure date; you will receive a confirmed list one week prior to your departure date.
Expand all
Accommodation in Kiev
Hotel Rus
Hotel Rus
Accommodation in Odessa
Black Sea Hotel Risheliyevskaya
Accommodation in Chisinau
Bristol Central Park Hotel
Bristol Central Park Hotel
Accommodation in Brasov
Ana Hotels Sport
Ana Hotels Sport
Accommodation in Bucharest
iBis Styles Erbas
iBis Styles Erbas
Accommodation in Iasi
Ramada Iasi
Ramada Iasi
Itinerary
Start Point
Hotel RusHospitalna St, 4, Kyiv, Ukraine, 01601
15:00 - 17:00 hrs
End Point
Hotel in BucharestStrada Căpitan Alexandru Șerbănescu 27, Bucureșt
10:00 hrs
Laskavo prosymo! Welcome! Ukraine is the biggest country in Europe, outside of Russia. Kiev (also spelled Kyiv) is its magical capital and it's here where your journey kicks off. Arrive this afternoon and settle into your hotel room. Meet your tour guide in the hotel lobby to ask any questions or get sightseeing advice. This evening, sit down for a welcome dinner with your fellow travellers.
Breakfast:
Lunch:
Dinner:
Day 2:
Kiev city tour - Free afternoon
Kick off the day with a guided tour of the city for the perfect overview of the history, culture and lifestyle of the Ukrainian capital. With free time after the tour, stroll the main avenue of Kiev, Khreshchatyk street - known as one of the most expensive streets in Europe. Or visit Andriyivskyy Descent (Uzviz), a famous creative street often compared to Montmartre in Paris. While there, visit the famous literary and memorial museum of Mikhail Bulgakov. Kiev's beautiful parks (like Feofaniya or Maryinsky) are the perfect spot for some people watching and downtime.
Breakfast:
Lunch:
Dinner:
Another free day in Kiev with the option to join a full-day outing to the residence of Ukraine's former president, Victor Yanukovych. After being ousted and fleeing the country, the Museum of Corruption, became Ukraine's latest travel attraction. The excursion includes a visit the National Museum of Folk Architecture in Pirogovo to experience traditional Ukrainian architecture and folk traditions.
Breakfast:
Lunch:
Dinner:
Today is yours to explore as you wish. Spend the day at your leisure and explore more of Kiev. Or choose a fully guided trip to Chernobyl nuclear power plant, the location of the world's worst nuclear disaster. Before 1986 the deserted town of Pripyat was home to more than 40,000 people connected to the nuclear power plant of Chernobyl. The full-day optional excursion gives you the opportunity to explore with the guidance of a local expert and see the most iconic sights in the area. Before you leave Kiev, make sure to enjoy a few traditional Ukrainian dishes like chicken Kiev and sweet vareniki (dumplings).
Breakfast:
Lunch:
Dinner:
Day 5:
Kiev - Strategic Missile Force Museum - Odessa
An early departure takes you southwest through the Ukrainian heartland towards Pervomaysk. Enjoy the rare opportunity to visit a former top-secret Soviet nuclear missile base. Walk with a local guide to learn all about this command post and launch bunker that was retained as a museum. Explore the grounds, and encounter an open-air exhibition of nuclear missiles. Once this experience comes to an end, you're off to Odessa, the Pearl of the Black Sea.
Breakfast:
Lunch:
Dinner:
Time to see what the fuss is about! Odessa is a major cultural centre in eastern Europe and also the biggest commercial trading port along the Black Sea. Start the day with a walking tour alongside your tour leader. Famous sights you'll see on your way include the Mother-in-Law Bridge, Duc de Richelieu Monument, Spaso-Preobrazhensky Cathedral and Odessa Passage. Spend the afternoon at your leisure. Soak up the sun as you visit Arkadia, Lanzheron or Otrada, Odessa's beautiful beaches. Head underground to the Odessa Catacombs, walk down vibrant Deribasovskaya Street with cafes and gift shops, or taste everyday Odessa life at a local market like Privoz.
Breakfast:
Lunch:
Dinner:
Day 7:
Odessa - Tiraspol - Tighina Fortress - Chisinau
This morning, take a drive to the Moldovan border and prepare to experience the cultural overlap between two closely-related countries. Cross the border from Ukraine to Transnistria, an unrecognised state located between Moldova and Ukraine. This mysterious piece of land is a forgotten remnant of the Soviet Union. Visit the capital, Tiraspol, to see and explore the major attractions. After a traditional lunch, cross over to Moldova and visit the Bender fortress. The final experience of the day takes you to Chisinau, the capital of Moldova. Here, you'll be acquainted with the city on a walking tour of central Chisinau upon arrival.
Breakfast:
Lunch:
Dinner:
Day 8:
Curchi Monastery - Cricova wine cellar - Chisinau
Venture out of the city to visit the Curchi Monastery. It is one of the most beautiful and iconic monasteries in the region. Experience the splendour of Orheiul Vechi (Old Orhei), a centuries-old natural amphitheater. After sitting down for an authentic Moldovan lunch, you're invited to world's second largest wine cellar, in Cricova! This evening you're free to explore Chisinau at your leisure.
Breakfast:
Lunch:
Dinner:
Enjoy a free morning to further explore Chisinau . This afternoon we cross the border from Moldova to Romania and soon arrive in Iasi, a vibrant university city in eastern Romania. Iași, pronounced 'yash' is an important cultural and economical hub for both Moldova and Romania. On arrival, stretch your legs for an informative walking tour of the city.
Breakfast:
Lunch:
Dinner:
Day 10:
Iasi - Targu Secuiesc - Brasov
Take a scenic drive through the Romanian countryside to Targu Secuiesc, a village in the Covasna county. Then head to Brasov, one of the most visited destinations in Romania and start exploring. Brasov was established as an important link between trade routes of the Ottoman Empire and Western Europe. With the Carpathian mountains as a backdrop, it's a picture-perfect city to explore.
Breakfast:
Lunch:
Dinner:
Day 11:
Brasov - Bran Castle - Sinaia - Bucharest
From Brasov, travel towards Bucharest. Along the way, visit Bran Castle - the structure that famously inspired Bram Stoker's depiction of his fictional Count Dracula's castle. Afterward, journey through Transylvania and the scenic Carpathian mountains to Sinaia. Here, an orientation tour takes you to the town's most popular visitor attractions. Next, it's off to the 'Little Paris of the East', Bucharest, where we check in and depart on a locally guided driving and walking tour of the city.
Breakfast:
Lunch:
Dinner:
Day 12:
Bucharest: Free Day
Today has been set aside for you to explore the fascinating city of Bucharest at your leisure. You have the full day to seek out all the attractions that appeal to your taste. The Palace of Parliament is always at the top of everyone's list as one of the biggest buildings in the world. Art enthusiasts could visit the National Museum of Art to see European art dating back to the 15th century. Visit the open-air museums of Dimitrie Gusti National Village Museum, or head outdoors and spend some time in Herastrau Park. It covers 160+ hectares and boasts everything from an open-air theatre to an old-fashioned amusement park. Look out for most famous street-food in Romania, Covrigi.
Breakfast:
Lunch:
Dinner:
After spending your final night in Romania, sit down for one last breakfast with your fellow travellers. The Kiev to Bucharest tour ends after breakfast.
Breakfast:
Lunch:
Dinner:
Optionals
All optional excursions are booked on tour and paid in cash to your tour leader, unless stated otherwise. Please note, certain optional excursions are subject to availability and could change as a result.
Transfers
Book your airport transfers with Expat Explore
Accommodation
Want to spend some time in your tour departure location? We offer pre-tour accommodation!
Guaranteed departures
- you won't miss your holiday!
All our tours are guaranteed to depart, so you never have to worry about your tour being cancelled at the last minute.
Dates & Prices
You've found your ideal tour, now you just need to find the ideal date. Take a look at your options below:
View all dates
Question?
Or call
Please complete the form and we will be in contact with you about this tour!
Have a question?
Expand all
RUM